Print Series: Bathtub, 1980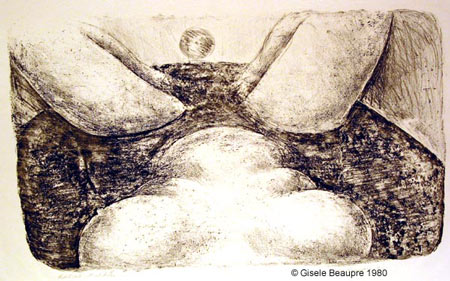 Bathtub Meditation, a small edition out of 10, stone lithograph, produced during my BFA Honours thesis. (1981-82) Size: 22 x 30"
Artist's Comments :
It was not my intention to be sexually stimulating to the viewer, rather, to evoke empathy and stillness, and to reflect upon the knower within. This perspective later evolved into the one eyed woman.