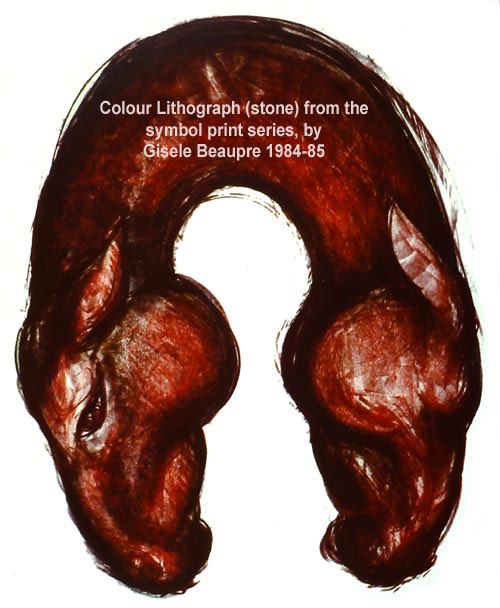 Photo and print by Gisele Beaupre
Artist's Comments:
This image stems from the Symbol Series. I used this horse symbol to express a sense of unity, interconnectedness between male and female, or the play of opposites.

Back to the Symbol Print Series
Title: Compromise
Medium: Lithograph
Printed on Arches paper
Printed at the University of Windsor, Windsor, Ontario, Canada by Gisele
Date: 1985
Size = 22 x 30"
Edition: 1 out of 4