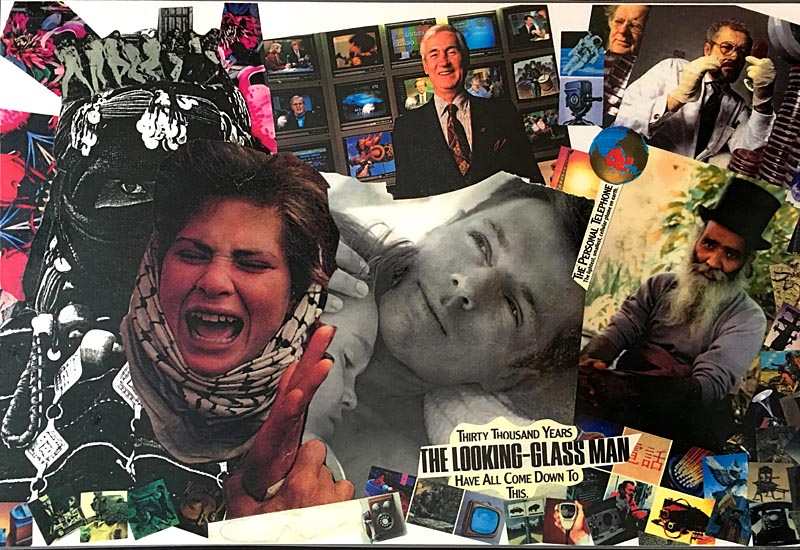 Close up: of one of the placemats
Date: 1992-93 Medium: Collage, 1993, each approx. 11 x16".
Usually presented as 4 placemats wide by 5 high.
Artists Comments:
The predominent image in this piece, for me, is the representation of Swami Shyam in the magician's hat. Pictorially this image suggests a tension between the knower and the unknown, authority figures and seekers; as seen in the news anchorman, politician and the scientist. The large female figure is screaming, with strong references to Islamic conditions for women. There is a powerful sort of breaking out or release that is quite emotional. Meanwhile Swami Shyam calmly engages the viewer.
This placemat is a bit precognitive, in the context of the future scandal that was to happen a few years later, regarding the mistreatment of the women in his ashram.
I think the lesson here is to know your own power, your own self, so you will lessen the occurance of being victimized.